For The Game Changers!
Prima Synthetic
PRIMA
Prima is designed to feed the basic needs of a big game hunter.
Prima features reduced number of components, 3.250gr of weight with 51cm barrel,
crisp and short trigger, adjustable length of pull, easy release magazine, adjustable sights,
various barrel lenghts, DBS (detachable barrel system) and
quick takedown advantage.
Ergonomic design allows hunters to easily customize the rifle with the accesories
like optic and bipod picatinny rails, stock drop and cast
adjustments shims which comes out of the box.

Prima Synthetic Technical Specs
| | | | |
| --- | --- | --- | --- |
| Caliber | .308 Win | 30.06 Springfield | 300 Win Mag. |
| Barrel Lengths | 51, 56, 61cm / 20, 22, 24inch | 56, 61cm / 22, 24inch | 61cm / 24inch |
| Overall Lengths | 105, 110, 115cm / 41, 43, 45inch | 110, 115cm / 43, 45inch | 115cm / 45inch |
| Twist Rate | 1-12inch | 1-11inch | 1-10inch |
| Magazine Capacity | 4+1 / 2+1 | 4+1 / 2+1 | 3+1 / 2+1 |
| Sights | Adjustable front and rear sights | Adjustable front and rear sights | Adjustable front and rear sights |
| Stock | Turkish Walnut / Synthetic / Camo | Turkish Walnut / Synthetic / Camo | Turkish Walnut / Synthetic / Camo |
Prima Synthetic features
Bolt System
All the bolts of the Prima series rifles are CNC manufactured, head treated and chrome plated for long lasting performance. Three lugs locking head assures a reliable shooting experience with diffrent types of amunition. Prima semi auto rifle is a gas operated system.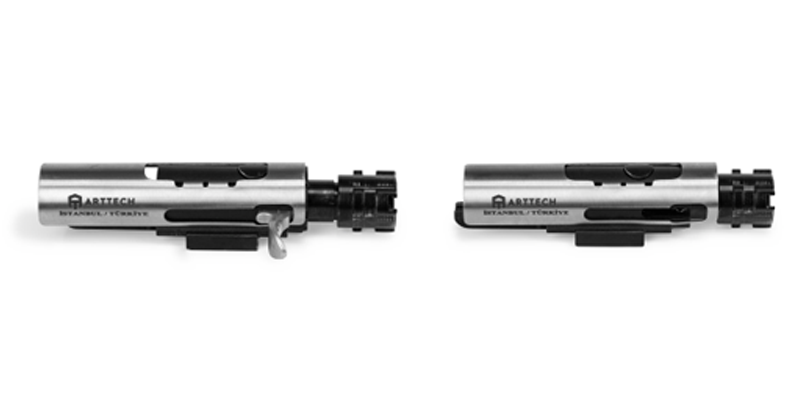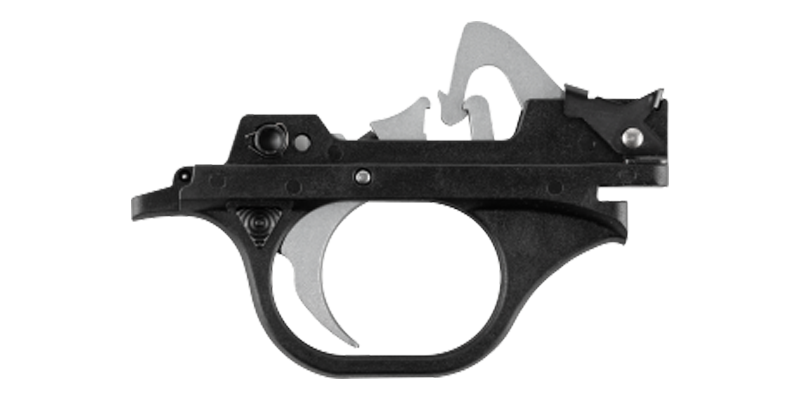 Trigger Systems
Single trigger housing reaining pin gives you the advantage of easy dismantling of the receiver. Crisp trigger provides confidence in the longest shots. Reduced number of trigger group parts assures a smooth operating under every condition. The trigger guard is made of fiber reinforced polymer for the use of extreme conditions.
Receiver Structure
The receiver structure is manufactured in two parts as upper and lower receiver. Upper receiver is made of 1.4140 steel and lower receiver is made of high quality aircraft aluminium. Thus, while reducing the weight of the riffle, the resistance strength is increased simultaneously. You can easily reach the chamber of the barrel when the riffle is dismantled for cleaning puposes.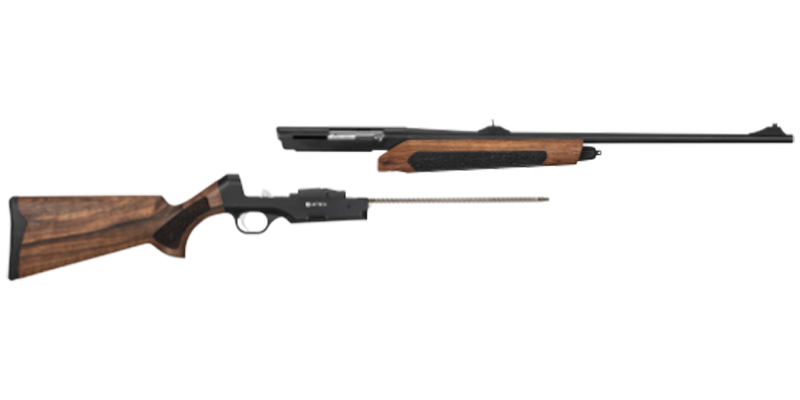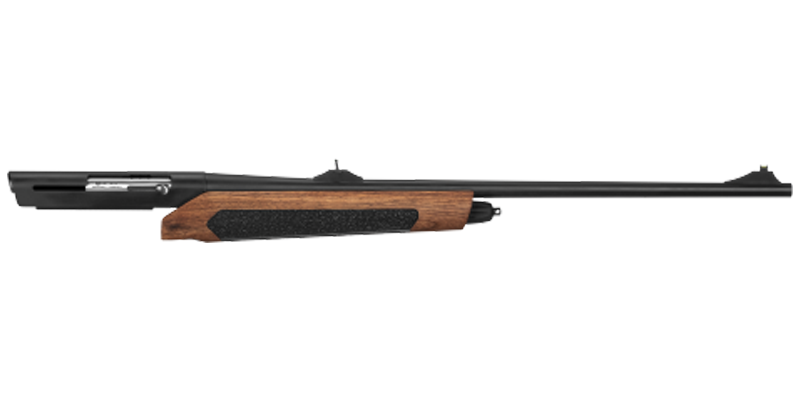 Barrel
The barrels are made of 1.4140 QT steel. The rifling is buttoned according to the CIP and SAAMI standards. The bore and the outer barrel is chemically treated against corrosion. There are three different length of barrels, 51, 56 and 61 cm. The barrel is fixed to the receiver by DBS (Detachable Barrel System) which allows you to change the barrel in seconds just by unscrewing the barrel positioning nut on the receiver.
Sights
The fiber optic sights are fully adjustable for elevation and windage. The windage is controlled on read sight and the elevation is controlled on the front sight. The sights are made of steel and CNC machined. You can simply remove the sights just by loosening two screws when not needed.